On stage in Dumfries and Galloway
All scene events for UK at your fingertip! Theater, events and much more. Buy tickets online!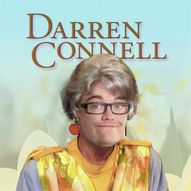 Darren Connell – Thank You for Being My Friend
Darren Connell is a veteran of the stand up comedy circuit with over 10 years experience. With sell out shows at the Glasgow comedy festival and the Edinburgh fringe, he is taking his first ever...