On stage in Essex
All scene events for UK at your fingertip! Theater, events and much more. Buy tickets online!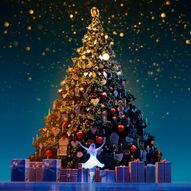 Royal Ballet Live: The Nutcracker
Live broadcast of the Royal Ballet's production of The Nutcracker. A young girl's enchanted present leads her on a wonderful Christmas adventure in this classical ballet, danced to Tchaikovsky's...