Festivals in Caithness
Find all childrens festivals, dance festivals, film festivals, cultural festivals, music festivals and other festivals on Enjoy!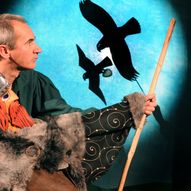 Northern Stories Festival
rom the Orkneyinga Saga to Neil Gunn, the festival will be a celebration of the often forgotten tales of Scotland's rugged Northern coast. Celebrating our ancient Nordic connections and our close...