Concerts in Kingston upon Hull
Find and buy tickets to every concert in UK. Pop, rock, classical, blues, jazz, and tens of other genres.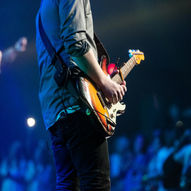 The Devout: Depeche Mode Tribute
Tribute to the English electronica group. The band tour in celebration of the 30th anniversary of Depeche Mode's triple-platinum album Violator.