Concerts in Warrington
Find and buy tickets to every concert in UK. Pop, rock, classical, blues, jazz, and tens of other genres.
The old punk warhorses play on without Hugh Cornwell. Expect classic hits from their back catalogue, such as 'Peaches', 'Golden Brown', 'No More Heroes' and 'Strange Little Girl'.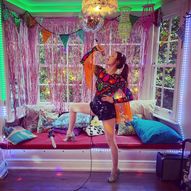 The London-based pop singer returns to music after her stint on Strictly Come Dancing.